We are located in the stunningly beautiful Shasta County. From the front porch, we can see Mt. Lassen, Mt. Shasta, Castle Crags, Burney Mountain and more!

Hiking, backpacking, fishing, boating, canoeing, kayaking, hunting, skiing and snowboarding are all available within minutes from us.

Visit Whiskeytown Lake or Lake Shasta or one of the other lakes in the area! Lots of recreation here!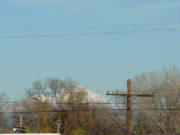 Mt. LASSEN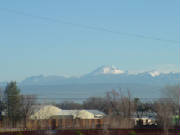 Don Harley is a California native and has 40 years experience with antiques. He especially enjoys Monterey, Pacific Grove, Carmel, and Big Sur items. He also likes motocycles and toys.

Laurie is a California native, too. She is new to antiques, but likes postcards, kitchen gadgets, and a variety of other things.

Don and the puppies, Scooter and Trampus.